Material:
Stainless Steel ,PVC
Connection:
Welding, Thread, Flange and Socket
Types:
Plate/Pipeline/Plastic Rotor Flow Meter
Inside Nominal Diameter:
15-125mm
Measurement Range:
5L/H-180m³/H
Transport Package:
Packed in Carton Case
Origin:
Guangdong, China (Mainland)
Liquid Contron Flow Meter for Waste Water Treatment Panel Type
This series of flow meter is new product complied with market demand. The Rota flow meter is with large application fields such as Water treatment industrial, enviroment, food industrial and chemical industrial, etc.

Advantages:
1. Anti-errosion;
2. Easy to carry with;
3. Nonbreakable tube;
4. Widly use.

LZM Series Variable-area Flowmeter
Flow meter of the main measuring element for a vertical installed on the small pile of glass tube and tube can move up and down float, when fluid flows through the tapered glass tube from bottom to top, producing pressure differential between the float up and down, float in the gravity is equal, float at the equilibrium position, therefore, through the flow of fluid flow and float higher level, namely with flowmeter of the flow area there is a certain proportion relationship between, the position of the float height can be used for flow measurement.

Specifications
The materials of parts of the flow meter: Taper tube is AS, leader is ss304, other are ALL ABS. The flow meter DN under 65 could be made into flange connection type or screw thread connection type; The material of float, joint pipe and leader could be customized.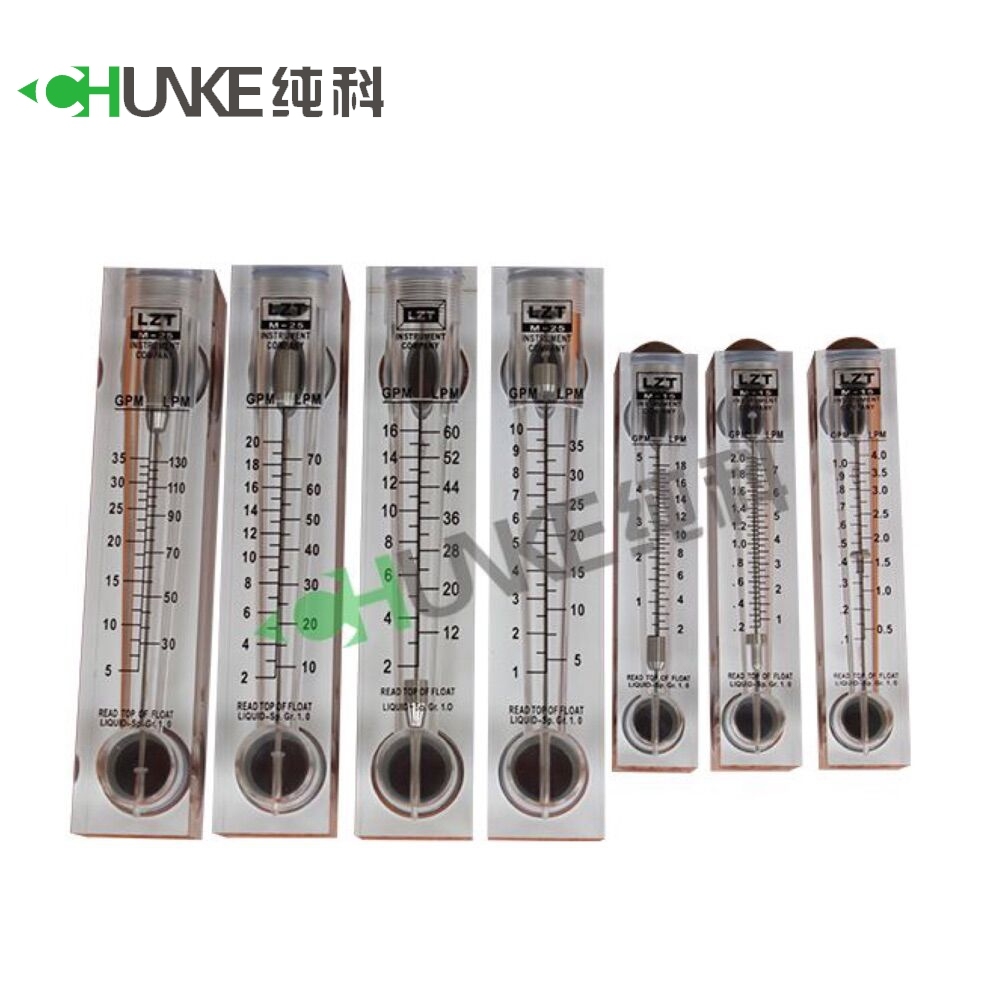 Remark:
1). Working Pressure: ≤ 0.6MPa
2). Operating Temperature: 0~60 C
3). Accuracy: ± 4%
4). Material: Taper tube is AS, leader is SS304, others are all ABS.
5)This flow meter could be made into flange connection type or screw thread connection type.
6)The materials of float, joint pipe and leader could be customized.
 
| | | | | |
| --- | --- | --- | --- | --- |
| CK-LZM-Series Panel Type Flowmeter | CK-LZM-15 | CK-LZM-20/25 | CK-LZM-40 | CK-LZM-50 |
| CK-LZM-Series Tube Type Flowmeter | CK-LZM-15G | CK-LZM-25G | CK-LZM-40G | CK-LZM-50G |
| CK-LZS-Durable Plastic Tube Type Flowmeter | CK-LZS-15Â Â CK-LZS-25 | CK-LZS-32Â Â CK-LZS-50Â  | CK-LZS-65Â Â Â Â Â Â Â Â CK-LZS-80 | CK-LZS-100 CK-LZS-125 CK-LZS-125 |
About our company:
Guangzhou Chunke Environmental Technology Co., Ltd is a scientific enterpruise, which is specialized in water treatment equipment and accessories of research and development, production, sales and service.
Production and management: Cartridge filter, bag filter, mechanical filter, lon Exchanger, Imitation FRP barrels, ozone mixing tower, sterile water tank, stainless steel membrane shells, hollow-fiber mambrane, ultraviolet radiation sterialization device, ozone generator, and water treatment equipment and so on.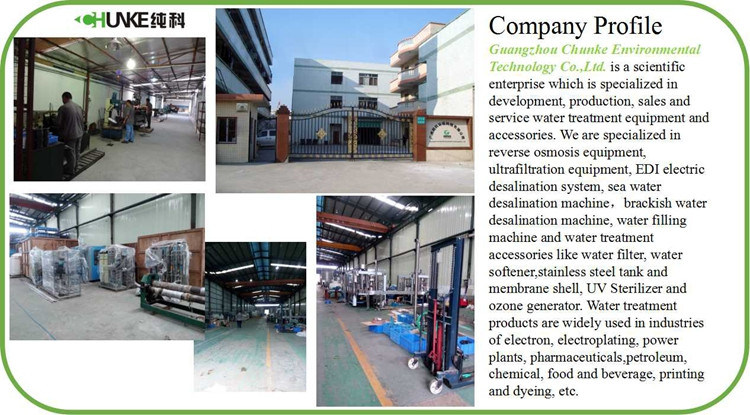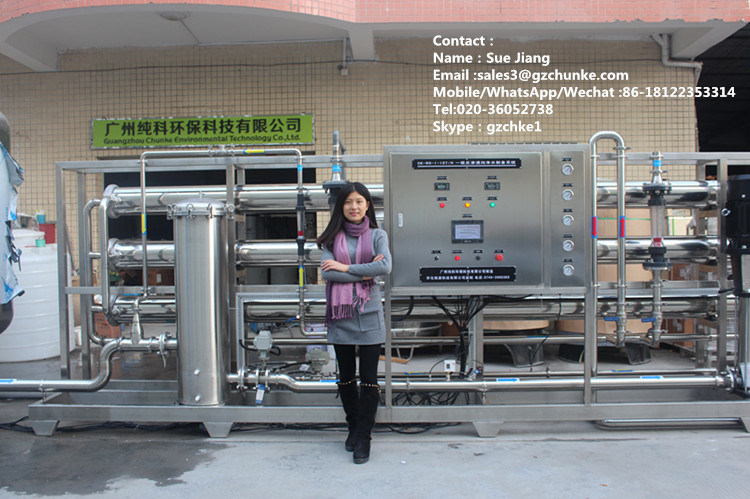 If you have another question, please feel free to contact me as follow
Mobile 86-13533970876
Fax: 86-020-22895083
Contact person :Â Sue Jiang
Website: www.gzchunke.com 
Address: No.8, Suyuangzhuang, QingHu Village, Junhe Street,
Baiyun District, Guangzhou. China
with functions like image zooming, free grey value stretch, contrast gradient stretch, 9fake colors, filter, edge enhancement, equalization, emboss, threshold value division, negative display, length measurement, area measurement, grey value display, image marking and noting), Monitor system(can view all movements inside room during work), Mechanical system, Electrical system and Protection & alarming system. Can real time viewing workpiece inspection images to recognize if any failure and failure type(fo example, crack, slag inclusion, air hole and other). User can save and do process for collected images directly by software.
High Energy Betatron,X Ray Single High Energy Betatron,Portable Electron Cyclotron
Dandong Nondestructive Testing Equipment Co., Ltd. , http://www.ddchinaxray.com