On September 4th, the 15th China (Beijing) International Construction Machinery, Building Materials Machinery and Mining Machinery Exhibition and Technology Exchange Conference (BICES2019) was opened at the new China International Exhibition Center. As an outstanding representative of the construction machinery enterprise, Shantui excavator brought its new five models to the feast of construction machinery.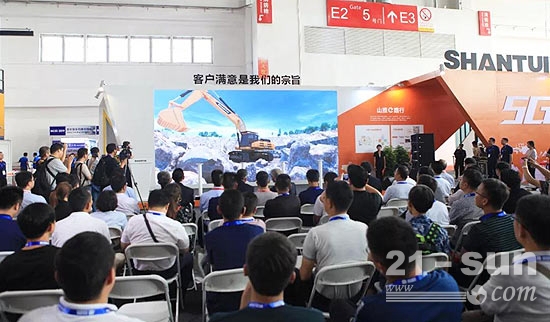 In order to ensure the effectiveness of the exhibition, the products, related materials, booth design, personnel organization and other aspects of the exhibition were carefully deployed. At the exhibition, the "Full Scene" booth was carefully built, allowing visitors to change from "viewing the digging machine" to "zero-distance experience digging machine". Further intuitively, the performance of the five new hydraulic excavators is safe, reliable, technologically advanced, and comfortable to drive, and is fully and clearly displayed to visitors.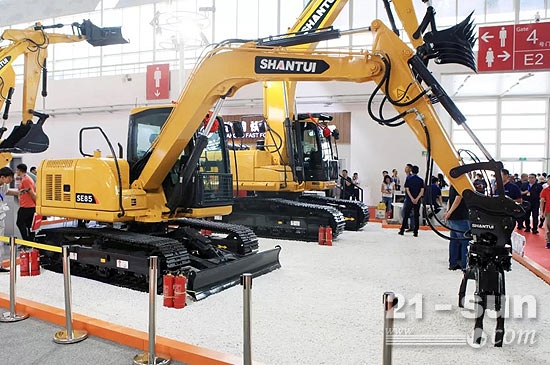 SE85 hydraulic excavator

The SE85 hydraulic excavator provides adaptable pressure and flow to reduce energy loss depending on the load. At the same time, according to the bucket excavation trajectory, optimize the bucket structure, reduce the excavation resistance and improve the mining efficiency.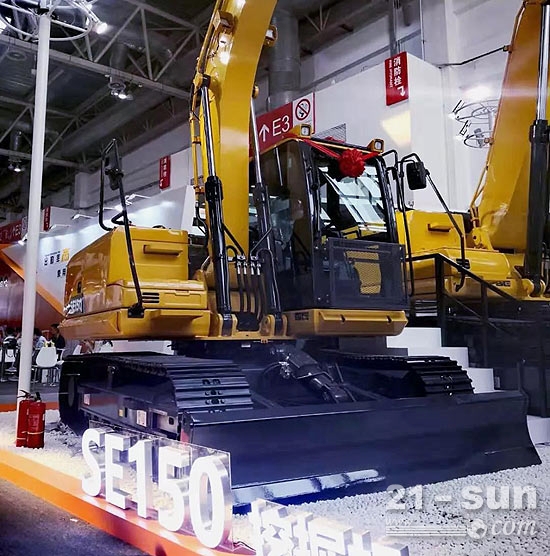 SE150 hydraulic excavator

The SE150 hydraulic excavator is equipped with a Cummins high-pressure common-track jet engine with large power reserve and strong power. A full set of Kawasaki negative flow system, stable and reliable, with the same tonnage gold configuration. Fully optimized working device, the boom arm shaft seat is cast, high strength, good wear resistance and long service life.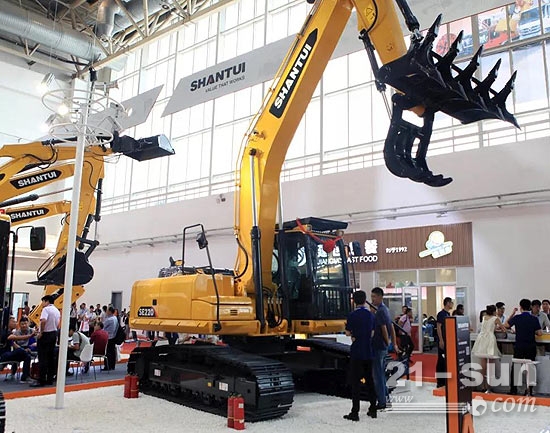 SE220 hydraulic excavator

SE220 hydraulic excavator, fully electronically controlled positive flow hydraulic system, high efficiency and energy saving, good motion coordination, 10% improved working efficiency, widened and extended chassis, various optional configurations, can work on softer soil, working condition adaptability Stronger.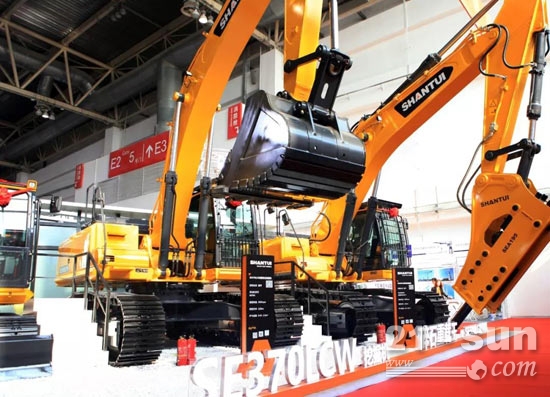 SE370LCW hydraulic excavator

The SE370LCW hydraulic excavator uses the WP9H engine of the latest generation technology of Weichai. It has strong power, high efficiency, long service life and superior fuel consumption.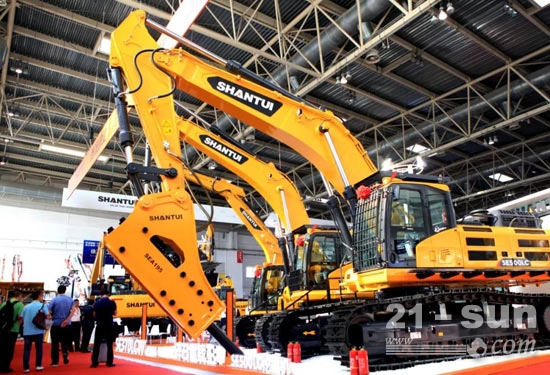 SE500LC hydraulic excavator

The SE500LC hydraulic excavator has an industry-leading electronic control system that regulates engine speed and pump power to take full advantage of engine power and reduce fuel consumption. With the same level of leading large digging force and carrying capacity, you can easily deal with mine operations.
It is worth mentioning that during the exhibition, the intelligent display area and business negotiation area were crowded and lively. Especially in the peripherals of the equipment and in the business negotiation area, many users have in-depth exchanges around the equipment and staff they care about. (This article comes from Shantui excavator)
Related News: Shantui Excavator BICES
Other Surface Treatment Parts Processing
Stainless Steel Process,Other Surface Treatment Parts Processing,Structural Ceramic Parts Processing,Sand Blasting Parts Processing
Dongguan Kingswin Wing Tat Metal Products Co., Ltd. , https://www.milling-turning.com