After five months of selection and rigorous testing, the first Michelin China Innovation Acceleration Program (MSAP) ended successfully in Shanghai. The five start-ups stand out from nearly 200 participants and bring a range of innovative solutions for sustainable travel.
The Michelin China Innovation Acceleration Program was officially launched in early 2019, with the aim of relying on global innovation and incubation resources to provide domestic start-ups with rich industry knowledge and skills, as well as application scenarios for related solutions, and to promote innovative solutions for sustainable travel. .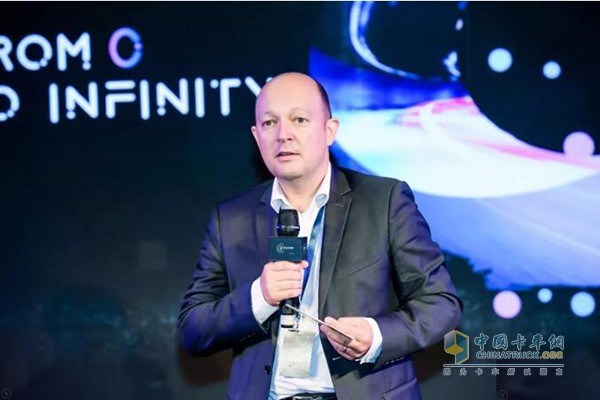 Mr. Wei Shujie, President and Chairman of Michelin China (Kamran VOSSOUGHI)
"Innovative spirit flows through the DNA of the Michelin Group. Over the years, Michelin has been committed to the exploration and innovation of sustainable travel." Mr. Kamran VOSSOUGHI, President and Chairman of Michelin China, said, "In order to stimulate more Innovative enthusiasm, Michelin hopes to create an innovative ecosystem, and join hands with domestic like-minded people to work together, from 0 to 1, and ultimately create unlimited possibilities."
The launch of the first phase of the project attracted nearly 200 start-ups. After two months of selection, five companies including Cloud Fast Charge, Shibei Network, Armor Technology, Karma IOT and Amberlink emerged as seed players. In the next three months of the accelerated test of innovation, five companies focused on sustainable travel, and they all produced excellent "transcripts".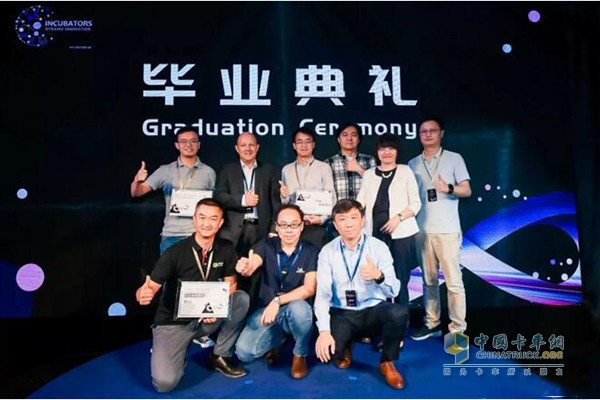 Five seed players in the first phase of the project
Cloud Fast Charger provides cloud sharing platform for charging pile operators, manufacturers and new energy vehicle owners, and introduces on-site vehicle inspection, which greatly optimizes the charging experience and vehicle safety.
By remotely collecting vehicle-related data, Shibei Network realizes the interconnection of vehicle driving and tire loss, maintenance and travel ecology, providing car owners with more accurate preventive maintenance reminders and more customized travel services.
In order to make up for the shortcomings and shortcomings of the traditional management mode, Armor Technology captures the full scene ecological data of the passenger car fleet through the vehicle networking equipment to provide operational risk control solutions for the fleet.
Sigma-Malaysia provides intelligent maintenance services and networking solutions for commercial vehicles and construction machinery, and provides intelligent fleet remote diagnosis and maintenance management services for enterprises.
Amberlink achieves full lifecycle tracking of tire assets through a low-power, low-cost positioning and data transfer overall solution, as well as a more scientific management system.
In the future, these five start-ups will work with Michelin to further advance the proven initial program, and strive to transform into a market-oriented business model, bringing innovative services to sustainable travel.
As an important force in the Michelin innovation strategy, the Michelin Asia Innovation Incubation Center has grown and expanded in recent years, bringing more new solutions by promoting the incubation and operation of new internal and external technologies and new business models. At present, the second phase of the innovation acceleration plan has been launched, and Michelin expects more partners to join in to create a sustainable future.
Reading volume: Source: Michelin Author: LOO
Process
The sheet is processed in the following steps: decoil the raw material, feed with a fixed length via the servo motor, shearing it with various shearing tools into sheets of various types according to the drawing and then piling them on the stacking table via the conveying mechanism and the arranging mechanism.
Functional features:
1. This device can complete automatic production of various sheets for laminated, Full tapered seam cores.
2. Shearing power: imported electrical servo control technology is adopted, so the device is featured by high speed, low noise and long life.
3. Feeding power: adopt high torque AC synchronous servo motor, so has characteristics such as rapid response, high positioning and accuracy, low noise, low braking thermal loss and long life.
4. Track positioning: the centralized positioning is achieved by dragging the linear tracks of the ball screw with a servo motor. So the positioning is rapid, accurate and convenient and the track width can be memorized automatically.
5. Movement control: advanced PCC control and ethernet powerlink communication technology is adopted, reducing greatly wiring and imporving the reliability, stability and real time of the system remote control and trouble diagnosis can be achieved via the above control and technology, shortening the maintenance time and reducing the cost to the largest extent.
6. Arrangement mode: the backward pushing arrangement mde is adopted and long sheets can be arranged orderly with low vibration, reducing the orientational permeance of the processing process on silicon steel sheets to the largest extent.
7. Life guarantee: standard components of the device are imported quality ones. High accuracy of processing and assembly of basic components extents the service life of the device to the largest extent.
8. This device is a high techmechanical, optical and electrical integrated product with multiple patented technologies, it represents high manufacture level of domestic transverse shear lines and can substitute imported products, saving much outsourcing fund. Some models have automatic cut in cut become column functions.
Cut To Length Machine,Cut To Length Line Machine,Cut To Length Line,Metal Shearing Machine
JINAN EURO-ASIA INT'L CO., LTD , https://www.eaelectricmachine.com