The fully automatic open flash point tester is designed and manufactured in accordance with the requirements of the People's Republic of China Standard GB/T3536 "Flash Point and Flash Point Determination Method for Petroleum Products (Cleveland Open Cup Method)" and is applicable to the method specified in this standard. Determination of the flash point of the petroleum products with the Kirillov open cup method, with the exception of the fuel oil and the flash point of the openings below 79°C.
The instrument adopts SCM control technology, color LCD screen, full Chinese man-machine dialogue interface, no identification keyboard; parameters such as pre-valued flash point temperature, sample number, atmospheric pressure, test date, etc., with menu prompts, guided input Functions; application of open, fuzzy control integration software, modular structure design and other technologies. With advanced design, friendly man-machine dialogue interface, convenient operation and use, and accurate test results, it is an ideal alternative to similar imported instruments and can be widely used in railway, aviation, power, oil industry and universities, research institutes, and so on. Measurement and inspection departments and other units are responsible for the detection and testing of flash point and ignition point of petroleum products.
Automatic open flash point meter main technical indicators and parameters

1、Working power: AC220V±10%, 50Hz
2, temperature measurement:
Range: room temperature ~ 400 °C;
Repeatability: ≤ 4°C;
Reproducibility: ≤8°C;
Resolution: 0.1 °C;
Accuracy: 0.5%;
3, heating rate: in line with GB/T3536 standards;
4, ignition: electronic ignition, gas flame 3 ~ 4;
5, the ambient temperature: (10 ~ 40) °C;
6, relative humidity: ≤ 80%;
7, the whole power consumption: not more than 500W.
Rotary Damper with gear. Gear Damper is used to dampen drives, control speed, and many other applications. Gear dampers are widely used in automobile interior decoration, household electric appliances,etc. Gear damper increasing equipment life and reducing maintenance expenses.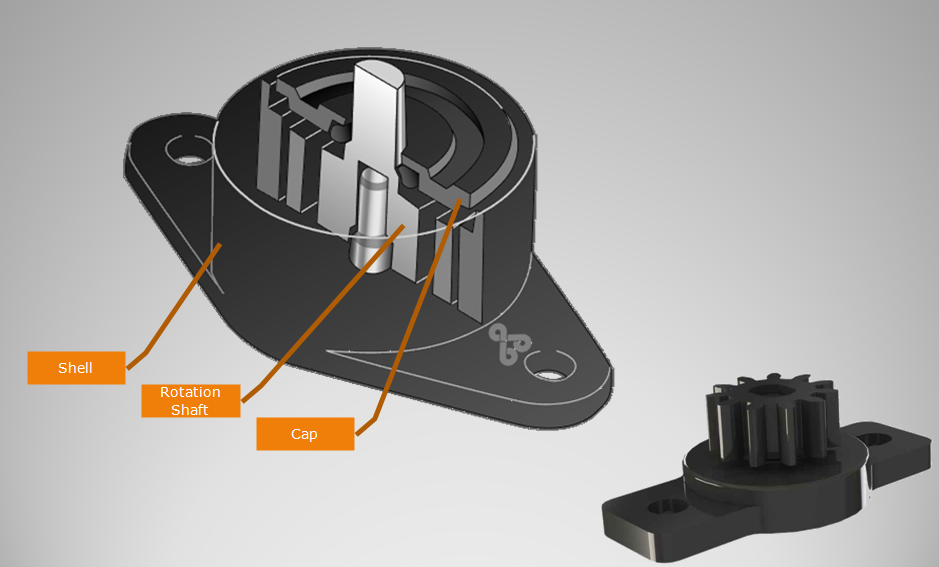 NOTE:
1. Please contact the corresponding product engineer for specific torque products.
2. Max. rotation speed: 50r/min
3. Max. circle rate: 6 cycle/min(Clockwise360 °, 360 ° anti-clockwise for 1 cycle)
4.Operating temperature: -10~50℃
5.Storage temperature:-30~80℃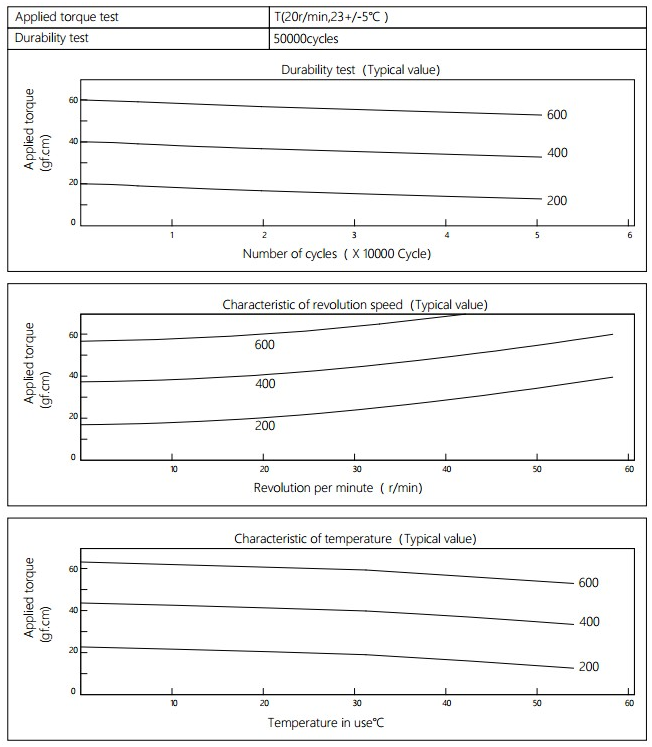 Applied torque: (T)
Test Temperature: 23+/-5℃
Rotating speed:20r/min
Durability test Method: Clockwise 360 °, 360 ° anti-clockwise
Rotating speed:20r/min
Test Frequency: 1cycle/min
Test Temperature: 23±5℃
Durability test cycle: 50000cycle
Test result criteria: Store in the room temperature for 24 hours or more after the test, recording to the torque T=T±30%T.
Gear Damper
Gear Damper,Hinge Dampers,Plastic Gear Damper,Small Rotary Gear Damper,Decoration Gear Damper
Shenzhen ABD Equipment Co., Ltd. , https://www.abddamper.com