Nowadays, the use of scanning code access is becoming more and more extensive, not only in various high-end office buildings or office areas, but also in many communities. Because scanning code access can bring many benefits, such as easy to use, easy to install, low maintenance costs, and so on. And nowadays, there are many developments of QR code access control software, and there are more than one in many cities. This scanning code access mode is rapidly spreading.

1, many developers
With the continuous development of technology, nowadays, many technology companies have emerged, and most of the technology companies are founded by some promising young people. They are good at developing software and small programs themselves, but in order to let enterprises More intelligent, they will choose to use smart access to dock their own system platform to achieve hardware and software docking. At the same time, there are also some companies and companies that specialize in developing system software. They will use their own software to connect with other access control hardware, and provide smart access control solutions for some users who do not have software development capabilities.

Based on this, as a high-tech enterprise of the two-dimensional code access control source manufacturer, Seberus will select the two-dimensional code cloud access control machine to achieve docking according to the customer's needs, and support customized development to meet customer needs.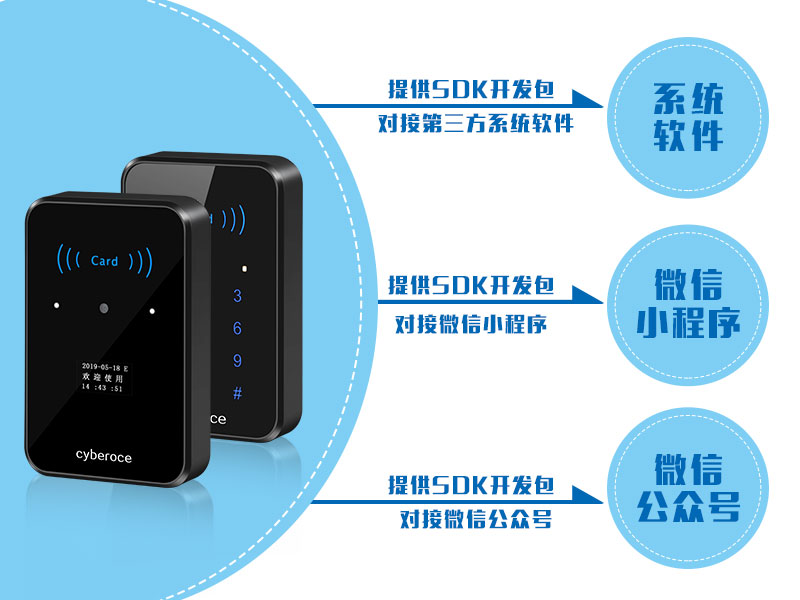 2, the installation steps are simple
Now with the scanning code access control, encryption technology can be used to open the door in one step. The user first needs to download an app or directly use the micro-xin program, and then communicate with the hardware device, mainly to further ensure the security of the access control. In addition, the speed will be faster through continuous optimization, and then the door opening operation can be realized remotely through the mobile phone network.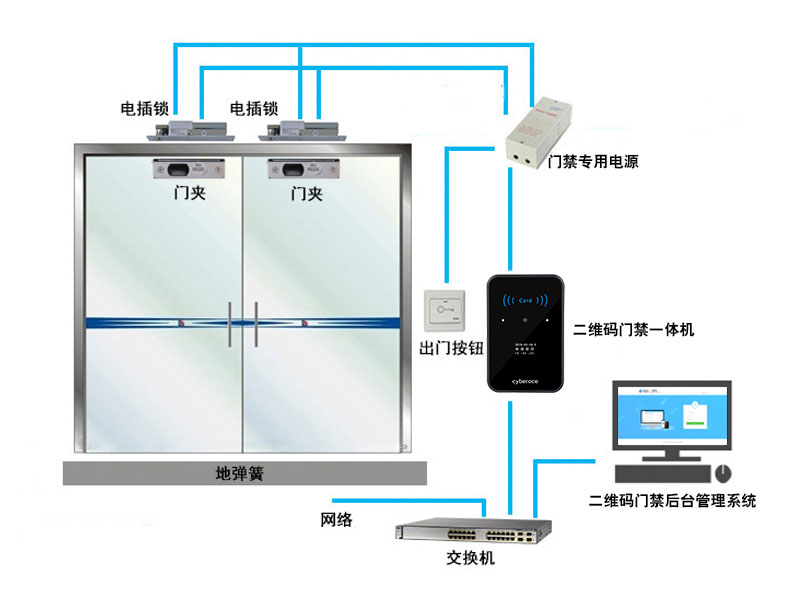 3, 2D code access control, enterprise management is more efficient
The rise and decline of many companies began with management and ended with management. Therefore, modern enterprises are paying more and more attention to management. Especially in this era of big data, enterprises need to view the source of problems and the direction of problems through various data, and use certain scientific and technological means to solve problems. For the access control, it is also necessary to count the records of daily personnel in and out, and manage it through the back-end system. The access control management is divided into two major parts, visitor management and internal staff management. The two-dimensional code access control can manage both the visitor and the company's internal personnel. The two-dimensional code is dynamically changed. Therefore, when the visitor visits, the visitor can directly open a time-sensitive QR code to open the door. The visitor uses the QR code to open the door and automatically synchronizes the background. Open the door and record it in the background system to prevent the accident manager from tracking the accident.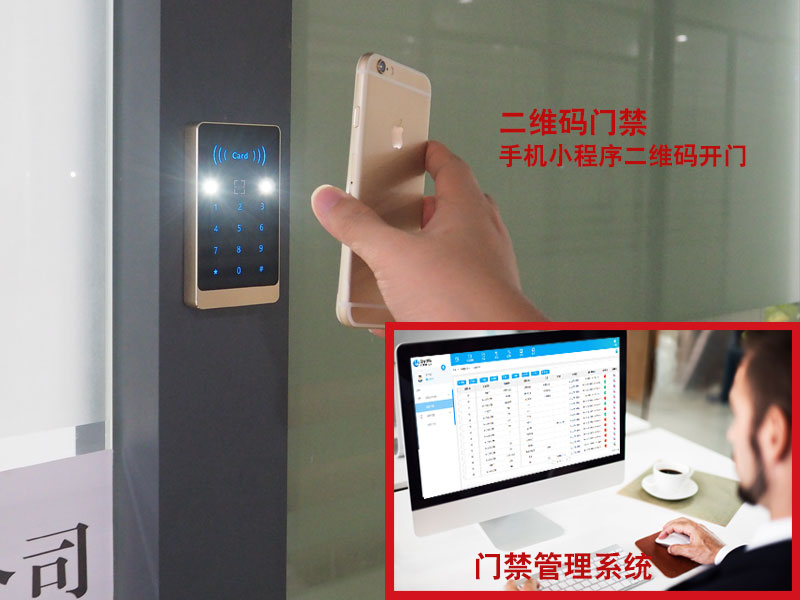 4, the precautions when using
Most places now use dynamic QR code access control, which means that every time you use the QR code, you will be replaced with a new one. This will prevent someone from copying or stealing the QR code and enter it casually. It can reduce unnecessary troubles. However, everyone should pay special attention when using it. Don't let others enter their own app terminal at will. At the same time, the most hao is to set a password on their mobile phone, so that the dynamic QR code can be avoided. At the same time, don't upgrade it when you use it, so as not to affect the use or bring some other troubles.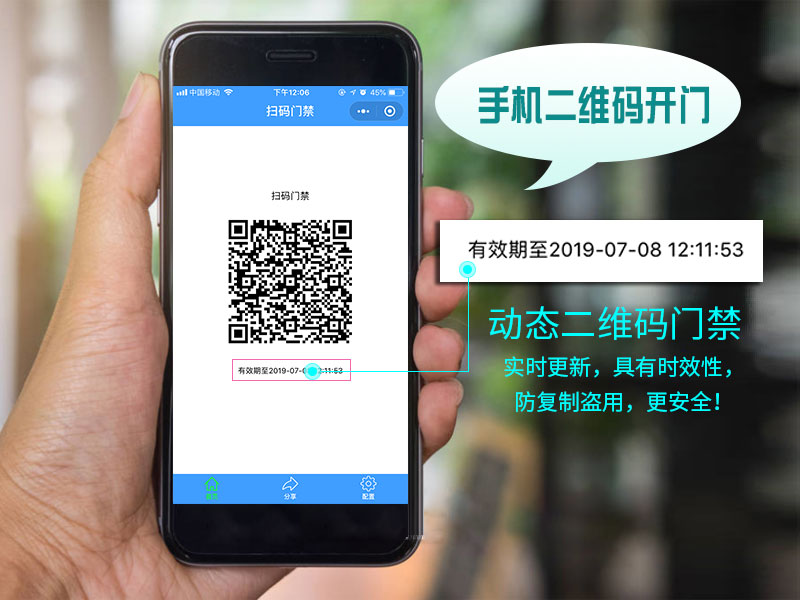 Mini Excavator is suitable for loosing soil of vegetable greenhouse, campus greening of municipal departments, digging the hole for tree planting of fruit-land nurseries, concrete pavement crushing, sand-gravel material mixing, construction work in the narrow place and so on. Use the quick hitch can add the attachment tools like auger, hydraulic hammer, loading bucket, gripper and so on. It can reduce maintenance and operating costs, liberate the workforce, improve the mechanization, low investment, high return.
Main scope:Concrete Grinding machines, Floor Polishing Machines, Road Line Marking Machines, Truck Cranes, Road Rollers, excavators, Concrete Leveling Machines, Power Trowels and other Construction machinery .
Jining oking tec co.,ltd, established in 2010, is a professional manufacturer engaged in the research, development, production, sale and service of Concrete Grinding machines, Floor Polishing Machines, Road Line Marking Machines, Truck Cranes, Road Rollers, Excavators, Concrete leveling machines, Power Trowels and other Construction machinery .
We are located in Jining city,Shandong province with convenient transportation access. Dedicated to strict quality control and thoughtful customer service, our experienced staff members are always available to discuss your requirements and ensure full customer satisfaction.
In recent years, we have introduced a number of advanced production equipment, and also have an excellent production team and a complete quality assurance system to ensure that each batch of goods is delivered to customers in a timely and high quality.
We also have an excellent management team, experienced technical staffs and professional sales team to solve all problems you encountered before and after sales. In addition, we have obtained I S O 9 0 0 1:2 0 1 5 certificates. Selling well in all cities and provinces around China, our products are also exported to clients in such countries and regions as United States, Europe,Australia, Southeast Asia,Russia,the Middle East,Africa. We also welcome OEM and ODM orders. Whether selecting a current product from our catalog or seeking engineering assistance for your application, you can talk to our customer service center about your sourcing requirements.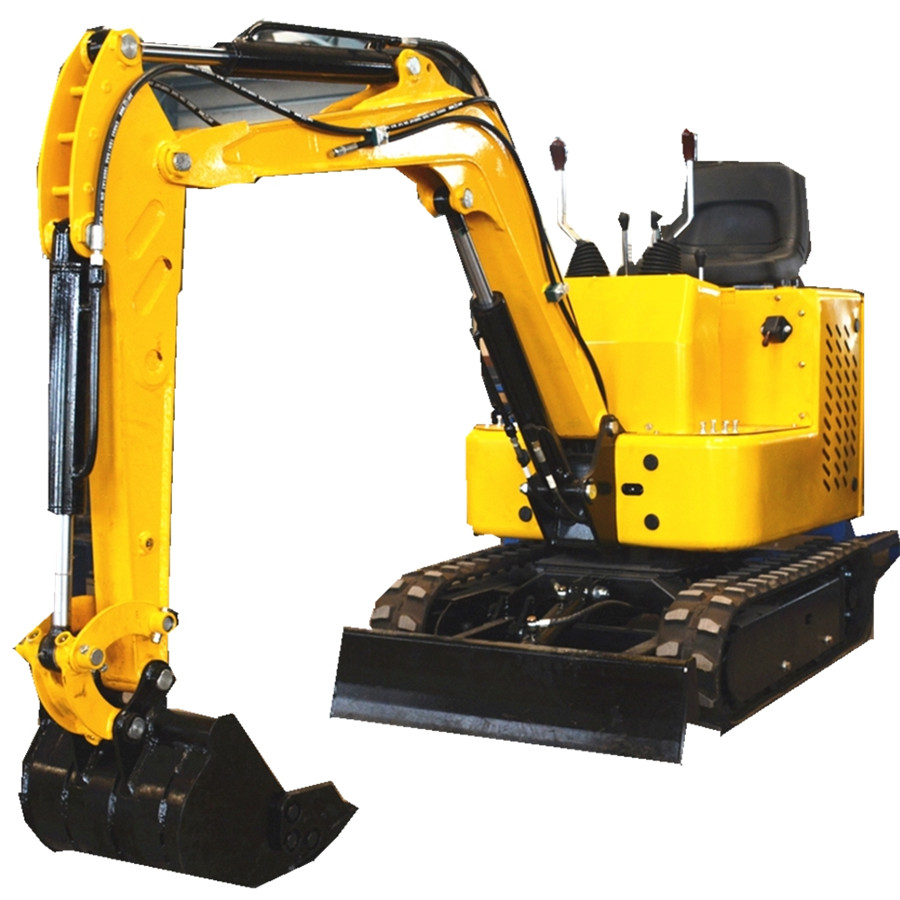 excavators, crawler excavators, wheel excavators, mini excavator, hydraulic excavator, mini digger
Jining Oking Tec Co., Ltd. , https://www.diggerexcavator.com