Product Name: 8-60 Head lift Deutz Diesel Water Pump
Model NO.: CGE-W
Origin: China
Packing: Standard shipment packaging
Brand Name: Chaoran
Delivery Time: 15 Days
Minimum Order: 1 Set/Sets
Supply Ability: 100sets/week
Quality System Certification: CE and ISO and TUV
Product Details: 8-60 Head lift Deutz Diesel Water Pump
AUTOMATIC SERIES DIESEL WATER PUMP SET
Model
Power (kw)
Outflow (m3/h)
Headift m
Engine Model
Rated Speed rpm
Water Pump Model
14wp
14
100
32
Y480BD
1500
IS125-100-315J
17wp
17
200
20
Y480AD
1500
IS150-125-250
30wp
30
240
29
K4100D
1500
IS150-125-315
33wp
33
330
21.8
K4102D
1500
IS200-150-315B
42wp
42
366
26.7
K4100ZD
1500
IS200-150-315A
42wp-1
42
224
40.1
K4100ZD
1500
IS150-125-400A
48wp
48
400
32
N4102ZD
1500
IS200-150-315
56wp
56
240
55
R4105ZD
1500
IS200-150-400
84wp
84
400
50
R6105ZD
1500
IS200-150-400
30wp-1
30
792
8.7
K4100D
1500
12SH-28A
66wp-1
66
1044
13.4
R4105ZLD
1500
14SH-28A
56wp-1
56
468
30.5
R4105ZD
1500
10SH-9A
85wp-1
84
1440
13.4
R6105ZD
1500
14SH-28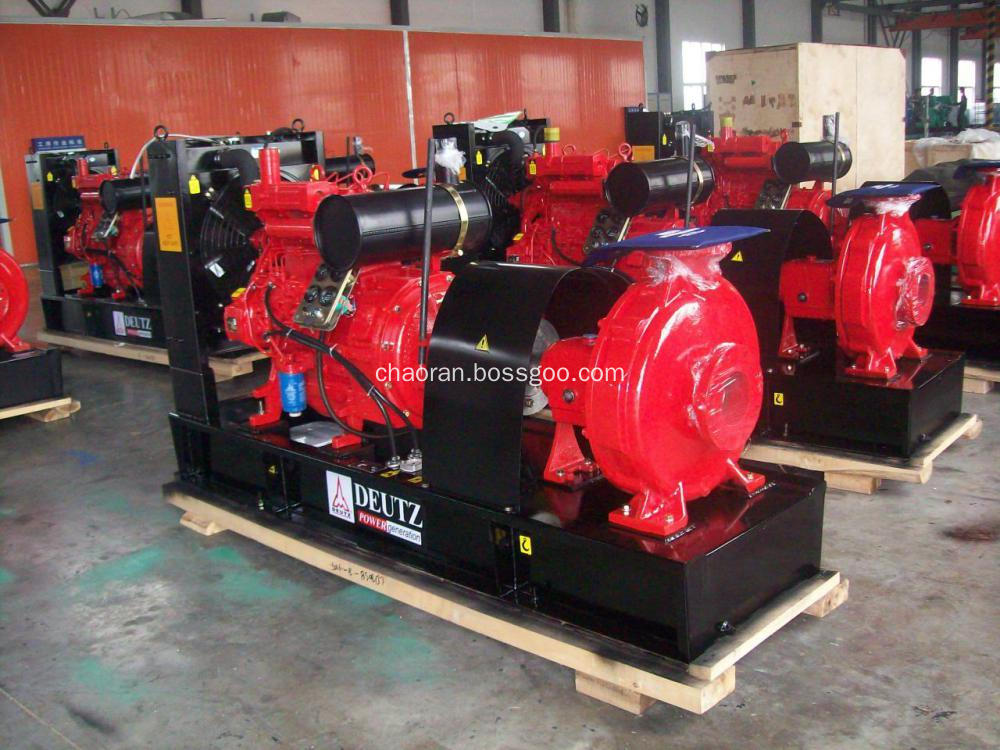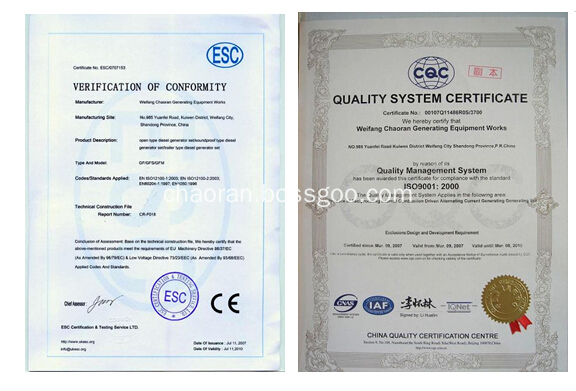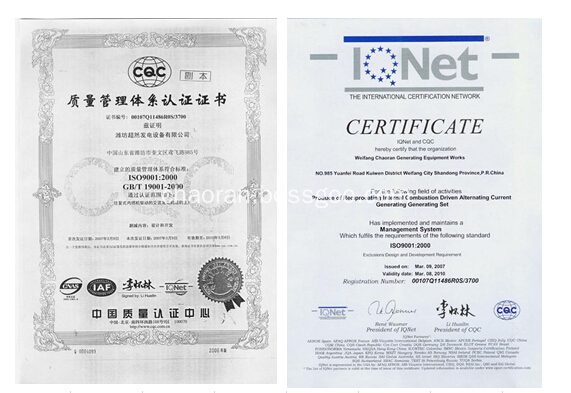 We maintain enough storage of spare parts for all kinds of equipment that we sale,to ensure the supply in time .We also have storage of some spare parts of other generator sets to meet the customers request.
Notes:Generator sets warranty periods are 12 moths from delivery day or 1500 hours from first start-up day (take the first as standard).
Spare parts supply:we provide all kinds of spare parts and technical support.
Major Overhaul or Maintenance Service:we provide perennial major overhaul and maintenance service.
We will provide the advice of major overhaul or maintenance and do the services as per the users request.