Scan to visit
Various products of Gas Generator, providing product images and basic parameters with each Gas Generator and Gas Powered Generator; We are a professional Chinese manufacturer of Gas Generator, and look forward to your cooperation!
Gas Generator Description
Introduction of gas generator set:
Our gas generator include: natural gas generator, biogas generator, biomass generator, dual fuel generator, power from 10kw to 2000kw. With world famous brand engine: Perkins, Cummins, Deutz and so on.
Natural gas genset is designed according to requirement of world enviroment and global market. With advantage of realiable quality, good effeciency, low weight, small dimension, easy maintenance, low noise, etc. The genset is not only with high economical and low operation cost, but also control the enviroment pollution.
1) Natural gas generator coupled with brushless alternators of Leroy Somer /Stamford/ Marathon, etc.
2) Well performed control system, high quality monitor instrument, with sound and light alarm devices, auto shutdown when main power on, auto start when main power off.
3) Protection function: over-current, under-voltage, auto-regulate voltage, reverse power
4) Monitor function: speed, water temperature, lub-oil temperature, lube-oil pressure, exhaust temperature
5) Supply connection: 3 phase, 4 lines
6) Rated frequency: 50Hz / 60Hz
7) Rated power factor: 0.8
8) Exciting way: brushless
9) Starting mode: 24V DC electric starting system
10) Cooling mode: closed-circuit cooling system
Picture of gas generator set: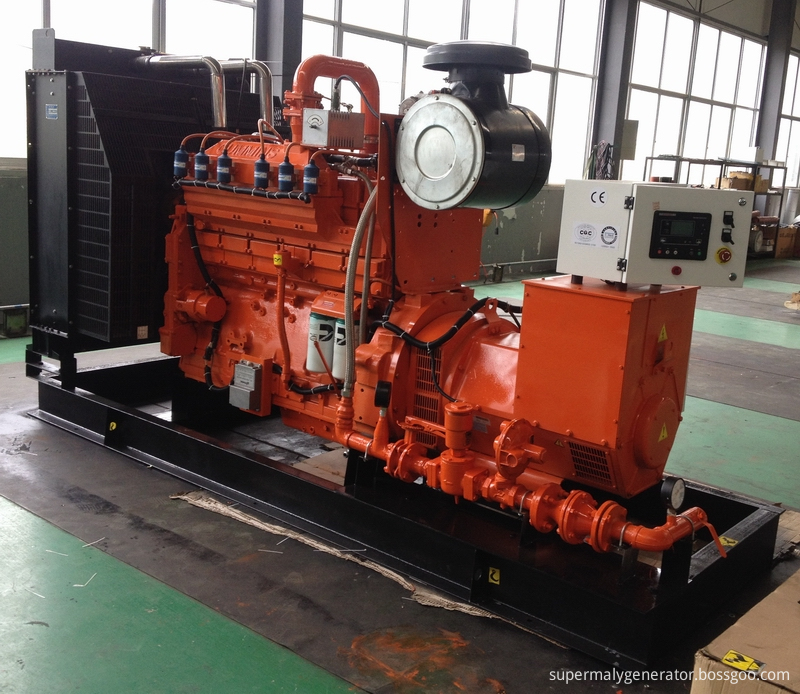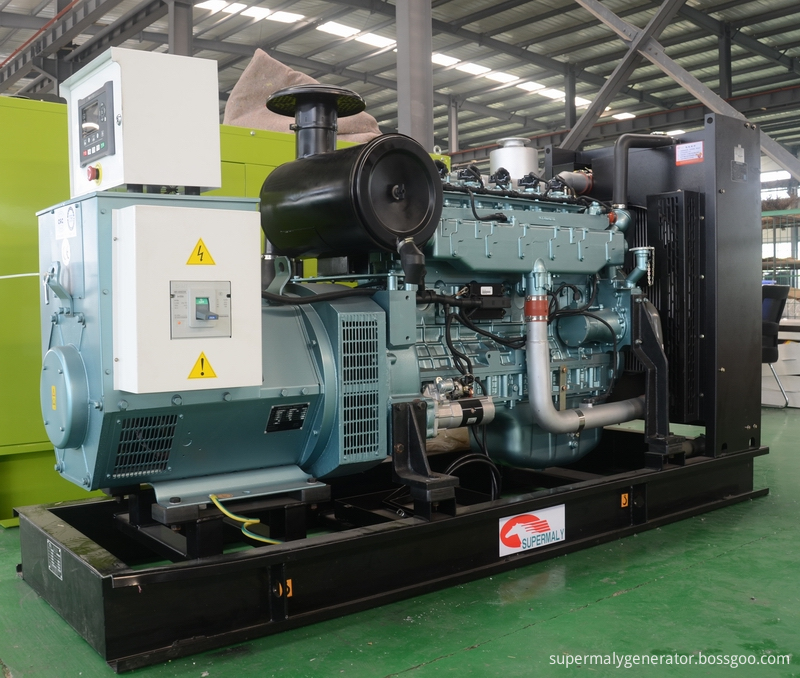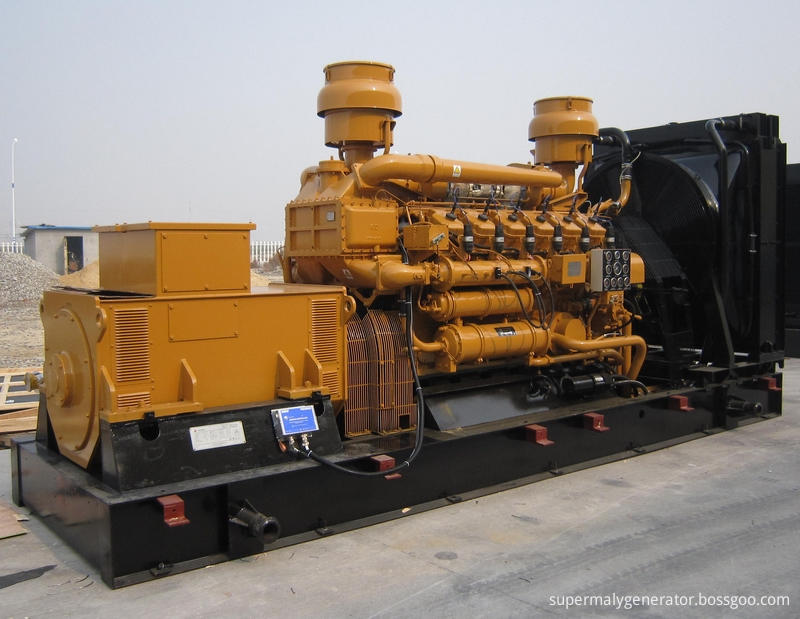 The picture of supermaly factory: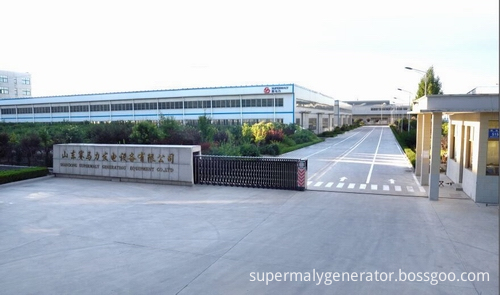 Supermaly exhibition: