Product Name: Hot Sale Natural Gas Generator 10-1000KW
Model NO.: SPT10GF-SPT1000GF
Origin: China
Packing: wooden case
Brand Name: Supermaly
Delivery Time: 15 Days
Minimum Order: 1 Set/Sets
Supply Ability: 5000 sets per year
Quality System Certification: ISO and CE
Product Details: Hot Sale Natural Gas Generator 10-1000KW
Supermaly Natural gas generator with CE, ISO certificate. Powered by Cummins, Deutz, Yuchai and other world famous engine and Stamford, Leroy Somer, Mathron, etc alternator. We are decade years manufacturer in Weifang city, China.
Applied gas:
Natural Gas, Biogas, City Sewage Gas, Landfill gas, Oil gas, farm biogas, Coal mine gas,etc
Acceptable fuel gas pressure: 5~12kPa
CH4 content: for natural gas≥85% CH4 ,content:for biogas≥40%
Gas heat value≥5500kcal/Nm3 (23MJ/Nm3 ). Gen set output power will increase as the gas heat value increase, if use low heat value gas for fuel (Heat value<5500kcal/Nm3, it will lower the power efficiency.
Gas does`t include free water or free materials (the size of impurities should be less than 5μm.)
H2S content≤200mg/NM³
NH3 content≤20mg/NM³
Impurities content≤30mg/NM³;size≤5μm
Water content≤40g/NM³, no free water.
Acceptable working conditions:
Ambient temperature : -10°C~+40°C
(antifreeze or preheater needed for below 0`C)
Relative humidity:<90%(20'C)
Altitude:≤1000m
Normal working conditions:
Gen set can run at rated power on the conditions:
Atmospheric Pressure: 100kPa, Ambient Temp: 20'C, Relative Humidity: 30%.
Paramters of natural gas generator:
1. Rated voltage: 400V/230V, 380V/220V, 240V/120V, 220V/110V
2. Line way: 3 phases & 4 lines
3. Frequency: 50Hz/60Hz
4. Power factor: 0.8 (lagging)
5. Frequency down (%): ≤ 0.5
6. Steady voltage windage (%): ≤ ± 1
7. Instantanous frequency windage (%): (rated power ) +10~ -7
8. Frequency recovering time (s): ≤ 3
9. Instantanous voltage windage (%): +20~ -15
10. Voltage recovering time (S): ≤ 4
11. Wave form distortion (%): ≤ 5
Specification of Natural gas Generator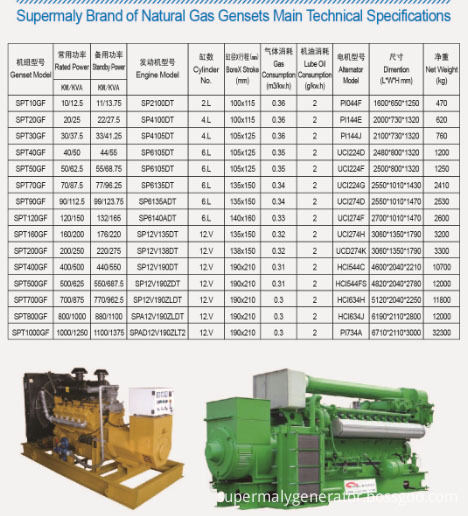 Each genset strictly tested before delivery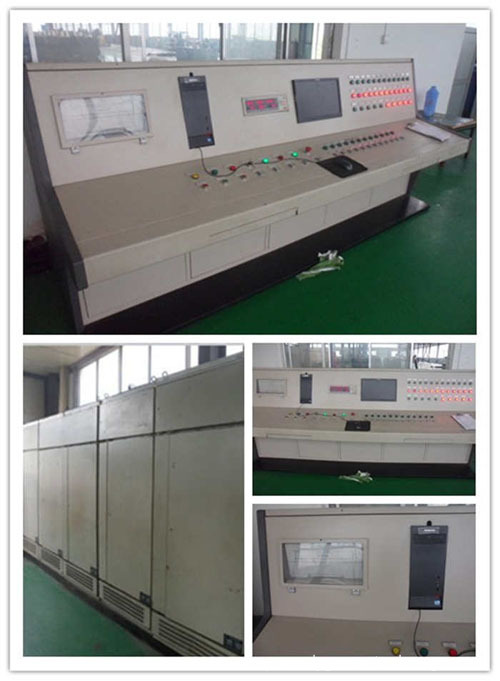 Photos of natural gas generator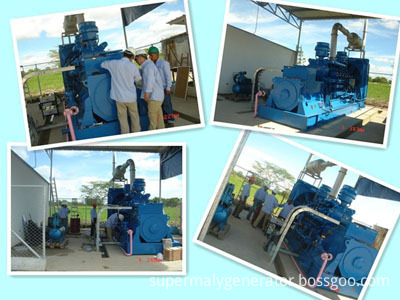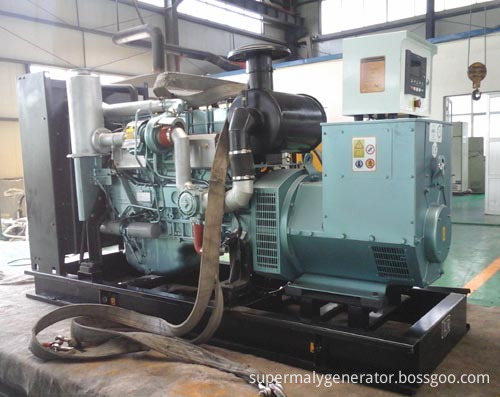 Silent generator set canopy:
* With special treated steel sheet
* StaiVess steel locks
* Control panel viewing window for monitoring the status of the generator set
* Good ventilation system and anti-heat radiation struction
* Effective anti-vibration devices to ensure the geneartor set run steadily
* Super silent materials inside to ensure the noise lower than 68 dB 7 meters away
* Emergency stop button mounted outside
* Side lockable door easy for maintenance and installation
* Lube oil and cooling water drains piped to exterior of the canopy
* Fuel tank built-in with level gauge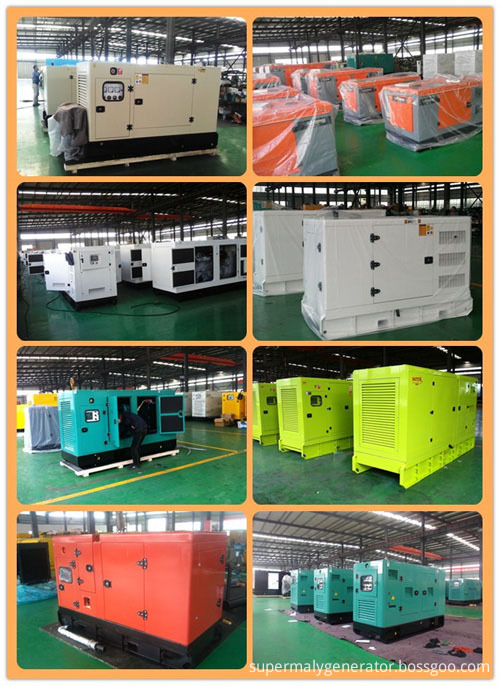 Control panel of natural gas generator
. Key Manual Start Module Engine Control & Monitoring Panel
· Low Oil Pressure , High Water Temp Protection Features
· Tamper-Proof Engine Hour Counter
· Auto/Manual Start
· Simultaneous Multiple Engine Parameters Monitoring
· Remote Start/Stop thru SMS, with GSM SIM Card (on some models)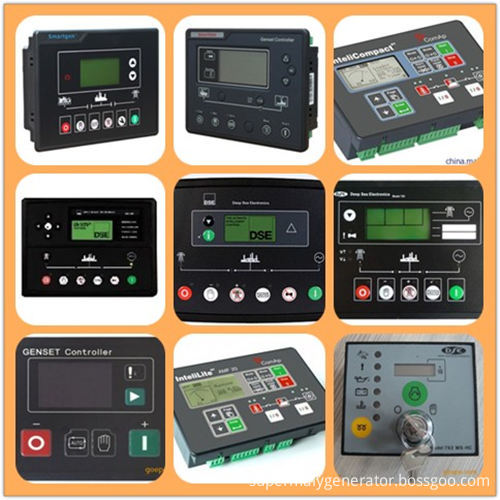 Our factory